About Animal Emergency and Surgical Center
Our hospital is designed to function as an extension of the services already provided by your family veterinarian.
Open 24 hours a day, 7 days a week. even on holidays!
Please note: We do not perform any routine health procedures or stock vaccines.
keep our number with all your emergency contacts.
Welcome to Animal Emergency Center
Emergency services are available when your veterinarian is closed or unavailable, so your pet can receive the best possible care any time.
Our intensive care unit houses sophisticated equipment, providing advanced monitoring or life support that will benefit your pet. The Animal Emergency Center routinely treats dogs and cats.
Whether your pet has been hit by a car, ingested a toxin or is suffering from congestive heart failure, the Animal Emergency Center strives to provide the highest-quality emergency care for your pet until you can get them to your family veterinarian. You can count on the Animal Emergency Center during any emergency.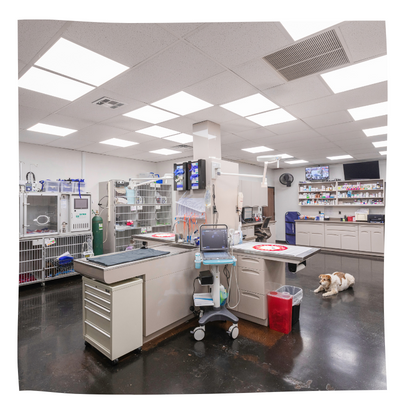 Please note: we do not perform any routine health procedures, and we do not stock vaccines. Your family veterinarian best provides these essential services during your pet's health care visits.